KNCT is a co-innovation space launched to bring innovators and creators to communicate, connect and share their ideas. A platform that offers Digital Skills and Skill Development courses, training and workshops. We provide opportunities and resources to build a strong community that can contribute towards the ecosystem.
Two friends working on their own successful projects were having a casual discussion over the weekend on how to move forward with their business strategies but instead, the five-hour-long meeting led to a creation of an "idea" for a dream project. A project that will help shape the future of our country. It was long-awaited mutual goal and dream to serve the community and to share their knowledge and resources for the development of our youth through implementation of SDGs. The dream project was to create an institution, that can help people turn their talents into skills and skills into businesses, a Beacon of knowledge and growth.
The words 'If not us, Who; If not now, When' hit the discussion table, two friends and business partners were Sufwan Sarwar Gondal and Saad Hamid. The idea was discussed by Sufwan with his wife. She was already working on a hub model which can provide a decent and equipped space for all females to quench their thirst for skills and knowledge. The idea shaped further and target area was set to Digital Skills and Skill Development courses and programs and to develop a hub for all tech geeks and activities. This way we got our 3rd co-founder and our Chief Executive Officer Sadaf Sufwan. 
All three stakeholders with background of engineering and vision to serve the country and community in best possible way sat to finalize the plan. The consensus was to build a platform that will incorporate Digital Skills Institute and a one stop shop for all the tech geeks, tech events, networking events, tech offices, co-working space, innovation center and above all a place where you just walk in with your idea and come out with a refined and more powerful tools to implement that as your startup, career or profession.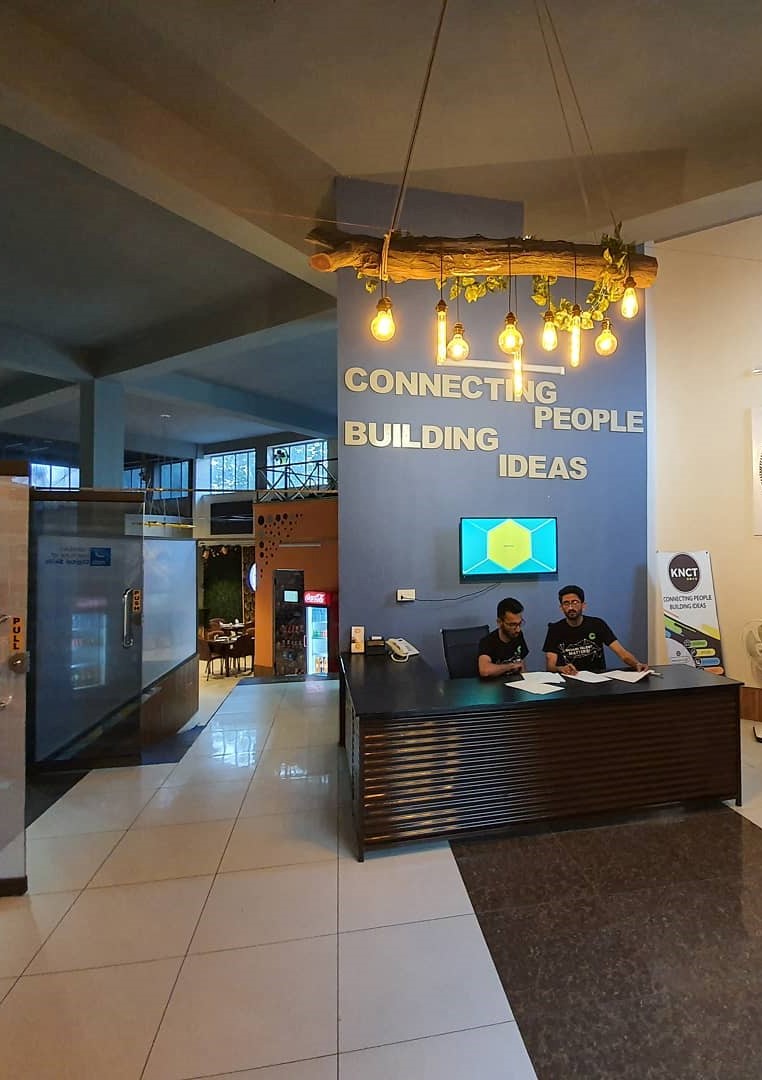 Chief Executive Officer and
Co-Founder
Director Operations & Facility